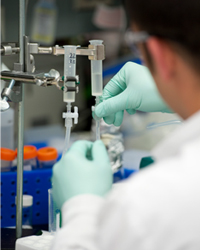 Shalibhadra Group consisting of following companies:
Shalibhadra Intermediates Pvt




Shalibhadra Dyechem Pvt Ltd




Shree Krishna Sulphite Pvt Ltd




Shalibhadra Distributors




Shalibhadra Speciality Chem Industries ( Mumbai )




Shalibhadra Polyplast Industries



I

s a business group involved in the business of manufacturing & supplying high quality chemicals since 1978 and is already a well known and established brand catering to various industries such as Food Processing, Sugar, Petrochemicals, Paper, Chemicals, Intermediates, Pharmaceuticals, Textile, Automobiles etc.

We are the largest manufacturers of Sodium Meta Bi Sulphite, Sodium Bi Sulphite,Sodium Sulphite, Potassium Meta Bi Sulphite with production capacity in excess of 700 MT per month. We are also involved in manufacturing & supply of chemicals like Sulphamic Acid, Ferric Chloride, EDTA and its salts (Di Sodium , Tetra Sodium and Pure Acid), Sodium Formate, Sodium Nitrate, Sodium Thio Sulphate (Sugar, Pallets & Anhydrous), Sodium Sulphate etc through our various group concerns/ associates.

We are `Direct Representative' of many industry-related Chemicals, Dyes and Dyes Intermediates. We also supply wide range of Reactive, Acid, Free,Remazol Dyes,food colours and various other Textile Auxillaries.

With a vast customer base, we have found ourselves quite demanding and thereby perfecting the subtle areas. As a manufacturer once we get knack of a customer, then the customer is quite safe in their source of raw materials

With presence in Ahmedabad, Gujarat (the domestic chemical hub of India) and Mumbai (Import Hub on India), we have a very Strong base for dealing in various chemicals of domestic and foreign origin. With a very wide dealer network spread throughout the India, we reach large number of small to large businesses for their requirement of various quality products.