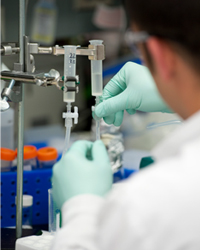 Our Production facility includes four full fledged state of the art manufacturing facilities located in Gujarat for production of various products meeting respective IS specifications. Our total manufacturing capacity of Sulphites is approx. 700/MT which is among the largest in India.
Our systems & processes at manufacturing facilities are in accordance with requirement of ISO 9001:2008 which enables us to operate with maximum efficiency and effectiveness.
We also have a fully equipped laboratory required to test our products for all parameters as per respective requirements for e.g. IS 248:1987, IS 247:1994, IS 4752:1994, IS 4751:1994 etc.