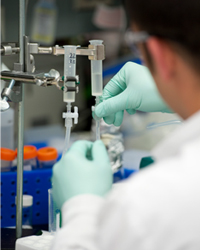 We at SHALIBHADRA GROUP specialize in the manufacture & supply of Quality, Reliable & Effective Chemical Products for use in Industrial Processes.

The objective of the company is to supply technically dependable products keeping in the mind the end use of the product, at optimum cost with timely delivery.

Equal emphasize is given to quality with respect to other aspects like Service, Workplace & Environment.

To achieve the above objectives & satisfy the customers' expectations, our manufacturing facility is totally committed to implementing & maintaining the Internal Quality Systems & move towards Internationally accepted Quality Managements Systems to meet the regulatory requirements.

We are committed to Continuously Improve our Performance in all aspects of our business.