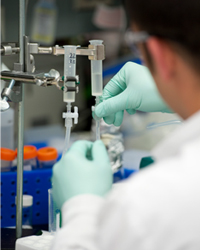 Since Inception i.e. from lat 35 years, our name resonates with Quality, Reliability & Affordability.
With strong internal systems we have continued to grow with time and are a reliable source of products used in Various Industries as per mentioned below :
Water Treatment Chemicals like Sodium Meta Bi Sulphite, EDTA, Ferric Chloride, Tri Sodium Phosphate, Hydrated Lime Powder, Poly Electrolytes, Activated Carbon, RO Anti Scalant, Sodium Thio Sulphate, Sodum Sulphite, HEDP and other chelating agents, Sodium Sulphate.

Textile Auxillaries
- OT Paste, Silicon Softner, PE, PEG, Cata Softner, Dye Fixing, SI Liquid, Whitening Agent etc
Leather Chemicals - Sodium Bi Sulphite, Sodium Formate, Sodium Thio Sulphate etc
Detergents & Cosmetics - Sodium Meta Silicate, SLES, STPP, SHMP, Sodium Sulphate, EDTA, Sodium Sulphite
Food Processing/Preservatives/Additives : Potassium Meta Bi Sulphite, Potassium Per Manganate, Sodium Meta Bi Sulphite , Manganese Carbonate, Magnesium Carbonate, Potassium Sorbate, Sorbic Acid etc
Industrial Chemicals - Soda Ash & Sulphur, Potassium Carbonate, Sodium Bi Sulphate, Potassium Bi Sulphate, Potassium Sulphate, Ammonium Sulphate Poultry Feed : Copper Sulphate, Manganese Sulphate, Magnesium Sulphate, Ferrous Sulphate, Sodium Thio Sulphate (anhydrous) Paper Industry : Sodium Sulphite, Sodium Sulphate, Boiler Chemicals, Sulphamic Acid.