Potassium Meta Bi Sulphite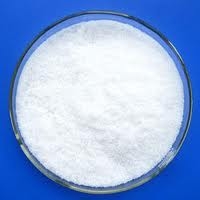 Potassium Meta Bi Sulphite, K2S2O5, also known as potassium pyrosulfite, is a white crystalline powder with a pungent sulfur odour. The main use for the chemical is as an antioxidant or chemical sterilant. It is a disulfite and is chemically very similar to Sodium Meta Bi Sulphite, with which it is sometimes used interchangeably.
Potassium Meta Bi Sulphite is generally preferred out of the two as it does not contribute sodium to the diet
Potassium Meta Bi Sulphite is used as a photographic chemical, pharmaceutical chemical, laboratory reagent and in dyes. These are light cream colored material, free from foreign particles with faint smell of sulphur dioxide gas. Our range is known for effectiveness, precise ph value and accurate composition.